FreshGo Affiliate Program
Become FreshGo Affiliate
Achieve a win-win situation with your followers by joining our Affiliate Program!
FreshGo, a fast-growing colored contacts brand. Earn commission on all referred sales just by referring customers to FreshGo Store.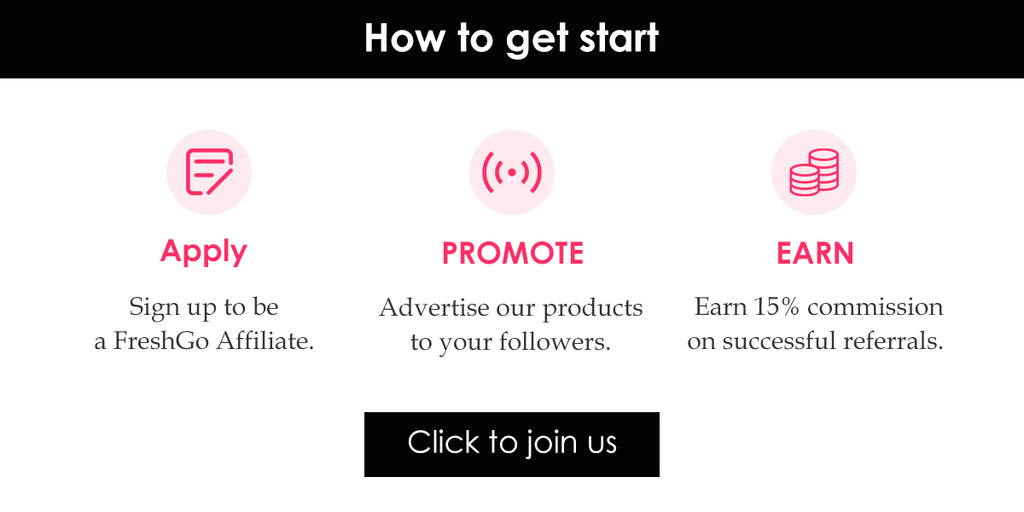 To do:
Join our Affiliate Program and use your social media clout to spread the word about FreshGo's contacts and more wonderfully priced!
To earn:
When your followers shop our site through your dedicated link, you will get a commission on their purchases. It's profitable commission structures. Plus, our competitive conversion rates help you maximize your earnings!